Bellevue NE

Transmission Repair Shop

Certified Transmission
1303 Fort Crook Rd. N.
Bellevue NE
68005
Weekdays:
7:30 AM to 6 PM
Closed Weekends
Best of Omaha
Certified Transmission is grateful to those in the Bellevue area that have continually recognized our place as being chosen as the best choice for transmission repair & service.
Certified Transmission
1303 Fort Crook Rd. N., Bellevue, NE
Driving Directions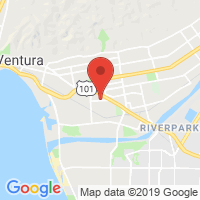 Weekdays:
7:30 AM to 6 PM
Closed Weekends
TESTIMONIALS
I would definitely recommend Certified Transmission in Bellevue. Thanks again Cory!
Jess Kreifels
Nebraska City NE
Very friendly and trustworthy staff which I will definitely send friends and family their way! Thanks, I will come back to Certified Transmission in the future for sure!
These transmission technicians are good, friendly, and prompt.
Certified Transmission definitely went above and beyond what I would expect of a transmission shop in Omaha!
Roy Miller
Grand Junction CO
Corbin talks about getting a replacement transmission for his 2003 Buick Park Avenue at Certified Transmission in Bellevue.
Patti talks about how fantastic the team is at our location in Bellevue after finding out her van's transmission was not the problem with her vehicle.
You guys are awesome and I would recommend anyone needing transmission repairs to deal with Certified Transmission.
I was more than happy to pay for the diagnostic charge and slight fee for them to bolt the plate back up. Honesty and integrity.
We will be back when we need transmission repairs because we know we will be treated fairly by honest professionals.
Jesse A Finchem
Glenwood IA
Lidia Gonzalez shares her thought about having her 2006 Ford Taurus serviced at Certified Transmission in Bellevue at our shop located at 1303 Fort Crook Road North.