Share a Review
Best of Omaha
Certified Transmission is grateful to those in the Bellevue area that have continually recognized our place as being chosen as the best choice for transmission repair & service.
Certified Transmission
1303 Fort Crook Rd. N., Bellevue, NE
Driving Directions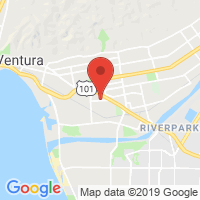 Weekdays:
7:30 AM to 6 PM
Closed Weekends
TESTIMONIALS
Marie shares her thoughts about getting her transmission serviced at our shop in Bellevue located at 1303 Fort Crook Road N.
Lidia Gonzalez shares her thought about having her 2006 Ford Taurus serviced at Certified Transmission in Bellevue at our shop located at 1303 Fort Crook Road North.
Even though I live miles away, it feels good knowing I have found a transmission shop in Bellevue I can trust.
Cory and Paul, his diagnostician, are absolutely top-notch and answered all my questions.
Patti talks about how fantastic the team is at our location in Bellevue after finding out her van's transmission was not the problem with her vehicle.
I was more than happy to pay for the diagnostic charge and slight fee for them to bolt the plate back up. Honesty and integrity.
The cost to repair my transmission was exactly what the quote said it would be and they even checked several days later to make sure my transmission was running well!
Erin Houghtaling
Bellevue NE
The service was outstanding and the transmission runs better than when new.
Don shares a review of the service he got for his 2000 Chrysler Voyager at our transmission shop in Bellevue located at 1303 Fort Crook Road N.
Thanks for the great work and timeliness it took to repair the car!