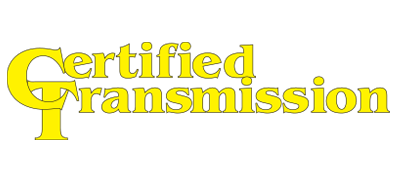 Bellevue Transmission Repair
Google

BBB Rated
Yelp
The Job Done Right Since 1979
Appointments
Bellevue NE

Transmission Repair & Service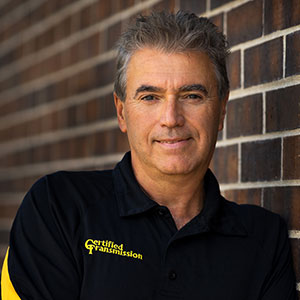 Certified Transmission is a family-owned and independently operated business that was founded in 1979 by Peter Fink of Omaha NE. With 14 company-owned retail locations in Iowa, Nebraska, Kansas, and Missouri, and distributors from coast to coast, Certified Transmission is recognized by many as the best choice for remanufactured transmissions in the United States. Each of the 14 company-owned transmission shops specialize in the repair, service, and diagnosis troubleshooting of both manual and automatic transmissions, domestic or foreign, both old and new. In addition to repairing and servicing transmissions, our expertise includes electronically controlled systems, clutches, drivetrain components, differentials, and various four-wheel drives.
The goal of the team at our transmission shop located at 1303 Fort Crook Rd. N. in Bellevue NE is to provide our customers with the most ethical, honest, and professional service in an effort to accurately troubleshoot, diagnose, and repair their transmissions, all with our company slogan "The Job Done Right at the Right Price" in mind. Certified Transmission employs technicians and specialists that have exceptional training and expertise and take pride in each and every transmission they repair. It is our belief that our customers both expect and deserve professional and personalized treatment. Additionally, when completed with a repair or service, our team of technicians want customers that are happy and leave knowing if they every have a transmission problem again, Certified Transmission in Bellevue will be the first name that comes to mind.
TESTIMONIALS
Even though I live miles away it feels good knowing I have someone there I can trust.
Patti talks about how fantastic the team is at our location in Bellevue after finding out her van's transmission was not the problem with her vehicle.
Nick, the store manager, was beyond outstanding in his customer service and welcoming attitude.
Had an issue under warranty Corey and Paul got it taken care of, and had me back on the road the very next day.
The cost was exactly what they had quote said it would be and they even checked several days later to make sure everything was running well!
Erin Houghtaling
Bellevue Nebraska
You guys are awesome and I would recommend anyone needing car repairs to deal with these guys.
This team knows what they are doing and I would recommend to anyone that needs drive train work done on your vehicle.
We will be back when we need repairs because we know we will be treated fairly by honest professionals.
Jesse A Finchem
Glenwood IA
Cory and staff went above and beyond to help us as we were stranded traveling with transmission probloms. Their help got us home for Christmas!!!! We can not thank them enough.
Scott Gotelaere
Superior WI
I would definitely recommend Certified Transmission in Bellevue. Thanks again Cory!
Jess Kreifels
Nebraska City NE
Certified Transmission is pleased to introduce our valued team of automotive repair & service specialists. Our staff is dedicated to ensuring our customers get only the best auto repair in Bellevue, at the right cost, and to their complete satisfaction.
Nick Miners

Nick Miners




Store Manager

Paul Loch

Paul Loch




Diagnostician
Nick Miners
Store Manager
Nick grew up in the Omaha area and attended Peru State College where he played on the baseball team. 2017 was a big year for Nick as he got married to his wife Emily and began working at Certified Transmission. He says he likes Certified for its attention to quality customer care. He is an avid softball player and plays in many high-level tournaments across the country. He also has two dogs: a St. Bernard named Buddy and a mixed-breed dog named Lily.
Paul Loch
Diagnostician
Paul has been a Master Certified Technician for 5 years. He has worked at Certified Transmission since 2010. He and his wife enjoy time on their 4-wheelers and cruising around in his '94 turbo charged Ford Mustang Cobra. One of Paul's favorite hobbies is experimenting with fresh water and salt water fish.