Transmission Service Appointment
Best of Omaha
Certified Transmission is grateful to those in the Bellevue area that have continually recognized our place as being chosen as the best choice for transmission repair & service.
Certified Transmission
1303 Fort Crook Rd. N., Bellevue, NE
Driving Directions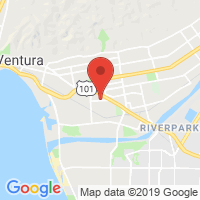 Weekdays:
7:30 AM to 6 PM
Closed Weekends
TESTIMONIALS
Very friendly and trustworthy staff which I will definitely send friends and family their way! Thanks, I will come back to Certified Transmission in the future for sure!
Don talks about his experience having his vehicle serviced at Certified Transmission in Bellevue Nebraska.
The cost to repair my transmission was exactly what the quote said it would be and they even checked several days later to make sure my transmission was running well!
Erin Houghtaling
Bellevue NE
I was more than happy to pay for the diagnostic charge and slight fee for them to bolt the plate back up. Honesty and integrity.
We will be back when we need transmission repairs because we know we will be treated fairly by honest professionals.
Jesse A Finchem
Glenwood IA
Certified Transmission definitely went above and beyond what I would expect of a transmission shop in Omaha!
Roy Miller
Grand Junction CO
Hear a review from Lisa C talk about the wonderful service Cory and Paul gave her for a Toyota Tacoma.
I have referred many customers to the Bellevue Certified Transmission repair shop. They are very impressed with the professionalism and excellent customer service that Cory Kerns has provided them
Tracie Kerns
Pacific Junction IA
Corbin talks about getting a replacement transmission for his 2003 Buick Park Avenue at Certified Transmission in Bellevue.
Even though I live miles away, it feels good knowing I have found a transmission shop in Bellevue I can trust.