Team
Certified Transmission understands the importance of finding a well-trained & qualified automotive transmission technician in the Bellevue area. This is why our expert transmission technicians are professionally trained and certified. Each automotive specialist on our team strives for excellence in every repair and service performed at our shop.
Chelsea McDonald

Paul Loch

Enrique Cabrera Jr.
Chelsea McDonald
Store Manager
Chelsea grew up in Sterling, NE on a farm and has 2 younger siblings. In her spare time, she loves to work out at the gym. She worked in the healthcare industry for 8 years, so helping people and ensuring they are happy are a big deal to her, which is why Certified Transmission stood out to her. Chelsea comes to us previously from our Pacific Street transmission shop where she was an amazing service adviser.
Paul Loch
Diagnostician
Paul has been a Master Certified Technician for 5 years. He has worked at Certified Transmission since 2010. Paul's wife and him enjoy time on their 4-wheelers and cruising around in his 1994 turbo-charged Ford Mustang Cobra. One of Paul's favorite hobbies is experimenting with fresh-water and salt-water fish.
Enrique Cabrera Jr.
Technician
Enrique Cabrerra JR has been with Certified Transmission since June 2018. Initially working part-time while attending school, he then became a full time R&R transmission technician in 2019.
When not fixing transmissions at the shop, Enrique's hobbies include hanging out with family and helping with the family's Omaha rental property business. His favorite muscle cars are Dodge Challengers. Enrique has been happily married since 2019, and has a child on the way!
Enrique's goal is to continue being a part of the Certified Transmission team for many years and to become an even more skilled transmission technician committed to helping our Omaha area customers with their transmission problems and service needs.
Best of Omaha
Certified Transmission is grateful to those in the Bellevue area that have continually recognized our place as being chosen as the best choice for transmission repair & service.
Certified Transmission
1303 Fort Crook Rd. N., Bellevue, NE
Driving Directions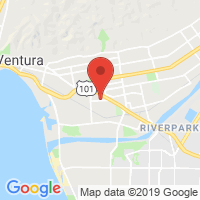 Weekdays:
7:30 AM to 6 PM
Closed Weekends
TESTIMONIALS
The service was outstanding and the transmission runs better than when new.
Hear a review from Lisa C talk about the wonderful service Cory and Paul gave her for a Toyota Tacoma.
Very friendly and trustworthy staff which I will definitely send friends and family their way! Thanks, I will come back to Certified Transmission in the future for sure!
Corbin talks about getting a replacement transmission for his 2003 Buick Park Avenue at Certified Transmission in Bellevue.
Prompt, friendly, professional service. I highly recommend this Omaha area transmission shop.
The cost to repair my transmission was exactly what the quote said it would be and they even checked several days later to make sure my transmission was running well!
Erin Houghtaling
Bellevue NE
They got me in, were honest about the repairs on my transmission and had me back on the road the same day. I could not be more pleased with the overall experience.
Emilie Kenoyer
Bellevue NE
Lidia Gonzalez shares her thought about having her 2006 Ford Taurus serviced at Certified Transmission in Bellevue at our shop located at 1303 Fort Crook Road North.
Cory and his transmission technicians went above and beyond to help us as we were stranded traveling with transmission problems. Their help got us home for Christmas!!!! We can not thank them enough.
Scott Gotelaere
Superior WI
Even though I live miles away, it feels good knowing I have found a transmission shop in Bellevue I can trust.